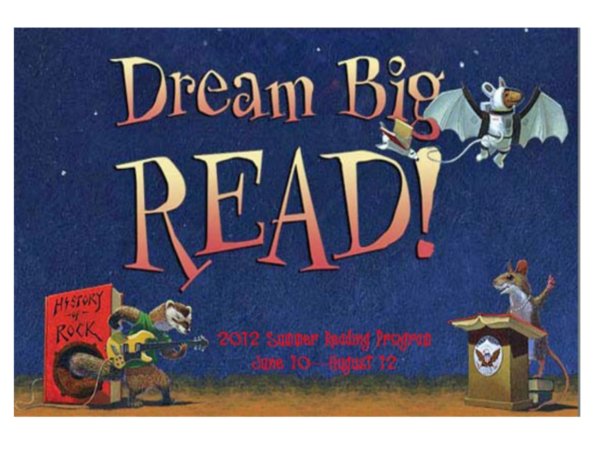 Ventura County Libraries have two exciting Summer Reading Programs held from June 10 through August 12, 2012:  Dream Big for grades K-6 and Own the Night for grades 6-12.  Teens may also volunteer to help run the programs.
All aspects of the Summer Reading Program are open to youth of all ages and are free of charge!  Each branch library has planned storytimes, events, games and demonstrations.
The Summer Reading Program Kick-Off event will be the Nifty Balloon Show
E.P. Foster:  Thursday, June 21st at 3:30 p.m.
Saticoy Library:  Wednesday, June 27th at 3:00 p.m.
For a list of E.P. Foster Library Summer Reading Program Special events, download  Summer Reading Program: E.P. Foster Special Events (666).
For detals about the Own the Night program, download  Own the Night: Summer Reading for Teens (640)
Avenue Library is presenting The World through Word & Crafts, Thursdays, 3:00 to 4:00 p.m.  Answer the "Geo-Quiz" each week for a prize drawing.
The program on July7 will include Wii Sports.  The program on July 28 will be a movie matinee.