E.P. Foster Library celebrated National Haiku Poetry Day April 17th, 2013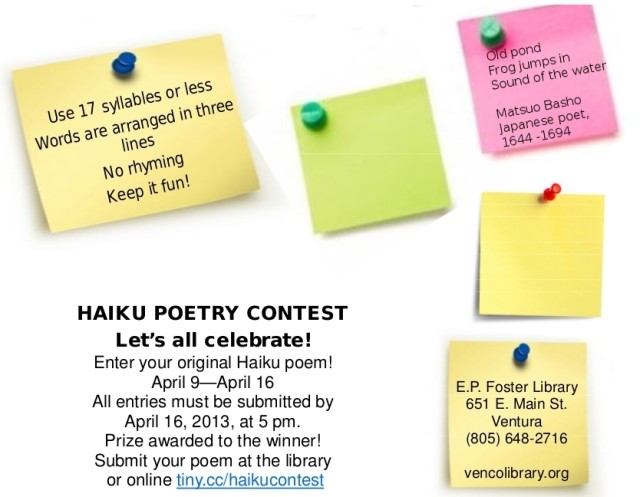 And the winners are:

Haiku Contest Closed
And yet the meter goes on
Speak at Open Mic !
Open Mic Nights:  Phil Taggart hosts an open mic night for poets, authors and everything in between!
Starts at 7:30 every Thursday except the fourth Thursday of the month.