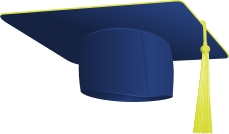 Local librarian Linda Kapala will help you get your child into college!
Parents and students in 10th-11th grade are welcome to come to this free session in the Topping Room at Foster Library.
Wednesday, April 10
6:30 p.m. -9:00 p.m.
This workshop will focus on college selection, visits, applications and much more!
Free and open to the public.