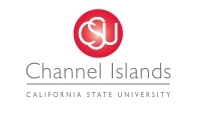 The CSU Channel Islands Lecture series is a free, monthly event, featuring speakers from the CI faculty.
Monday, April 1    6:00 — 7:00 p.m.
E.P. Foster Library, Topping Room
  "Early Farm Worker Housing on the Oxnard Plain"
     with Dr. Frank Barajas, Professor of U.S. History
Dr. Barajas specializes in the history of Southern California. He has published peer-reviewed essays on agricultural labor in Ventura County, the Sleepy Lagoon Trial, the Oxnard schools, and the 2004 implementation of a civil gang injunction in the City of Oxnard. In addition to his book, Curious Unions: Mexican American Workers and Resistance in Oxnard, California, 1898-1961, Professor Barajas has published opinion essays in Amigos805, The History News Service, The Bakersfield Californian, and the Ventura County Star.