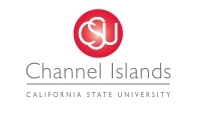 The CSU Channel Islands Lecture series is a free, monthly event, featuring speakers from the CI faculty.
Tearing the Fabric: Exploring and Predicting Elevated Vertebrate Road Kill From Ventura County to Louisiana to the Middle East"
Professor Sean Anderson will share results from his ongoing 7-year survey to document the location and diversity of road-associated mortality across coastal Southern California.  The roadkill study focuses on hard-to-detect species of concern and small vertebrates, as well as enabling successful crossings and reducing vertebrate mortality events.
Wednesday, May 22   6:00 — 7:00 p.m.
E.P. Foster Library, Topping Room