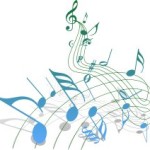 Free Concert Series in the Topping Room.
The Topping Room is a family friendly atmosphere where you can truly listen and enjoy our local talent. 
Cowboy Surfer
September 8,  2 – 4 p.m.  

 A hard rocking band from the Santa Barbara/Ventura/L.A. area
Cowboy Surfer currently consists of three members:
Stu Shulman founder and fearless leader of the mothership Seedless Records, handles guitars and vocals. Stu is a veteran of the L.A./Santa Barbara rock scene and has been associating with bands from all over the world to help promote Independent Artists.
Free and open to the public. Call (805)648-2716 for more information.