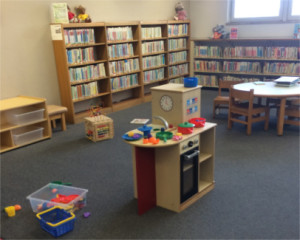 Join the Friends of the Library and Ventura County Library staff in a celebration sbowcasing the new Early Learning Center at E.P. Foster Library.
The grand opening will take place on
Wednesday, July 1 at 3:00 p.m.,
right before the second showing of the Nifty Balloon Show.
The funds used to purchase equipment for the Center were provided by Ventura Friends of the Library from the proceeds of the premiere screening of Michael O'Kelly's biopic of Ray Bradbury:  Live Forever:  The Ray Bradbury Odyssey.  Ray Bradbury was a great supporter of public libraries and of nurturing the imagination of children.