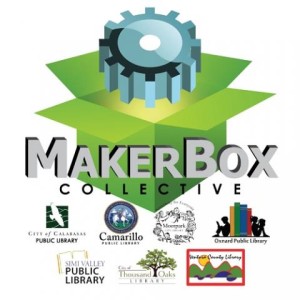 The "MakerBox"  is making the rounds at Ventura County Library branches and other city libraries in the county, bringing elements needed to create something using new technology.
Some of the newest technology — from 3D printing to LED circuitry — is now available thanks to a $20,000 grant from the state, awarded through the Library Services and Technology Act, which is administered in California by the state librarian and supported federally by the Institute of Museum and Library Services.
Saticoy Library has held several MakerBox events on the first Thursday of the month, 3:00 to 5:00 pm.  The next event is scheduled for Thursday, May 5.