Early Literacy Classes, aka Storytime: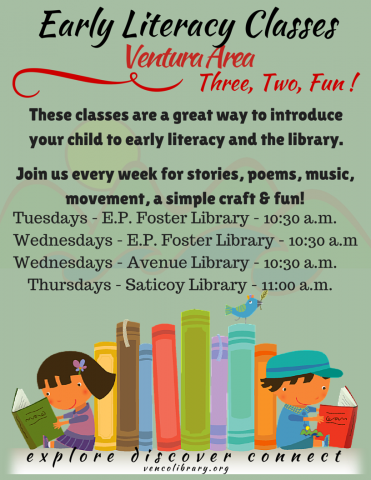 Tips for Parents and Caregivers
Bringing your child to the library's Early Literacy Class is a great way to introduce your child to the library and early literacy.  The following tips will help make the class an enjoyable experience for everyone.
Arrive early enough so your child has time to settle in.
Participate with your child and join in the songs and activities.
There are good days and bad days. If your child is fussy, please take them out of the early literacy class area and rejoin us when she or she is ready.
Reduce distractions by putting books, toys & food away
Cell phones should be silenced or turned off. If you choose to take a phone call, please step outside.
Extend the early literacy class experience at home. Check out books each week before you leave.