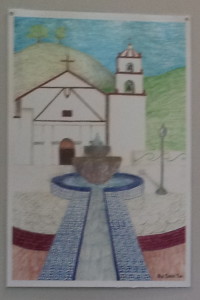 In honor of the150th Anniversary of the City of Ventura,
Ventura Friends of the Library sponsored a poster contest.
This contest was open to all youth, ages 6 – 18, who live or go to school in the City of Ventura. Winning posters artistically and colorfully illustrate the city of Ventura and promote the city's 150th Anniversary.
At the Ventura County Fair August 3 – 14,  the posters entered in this contest are on exhibit in the Youth Expo Building. 
When you visit the fair, be sure to have a look!