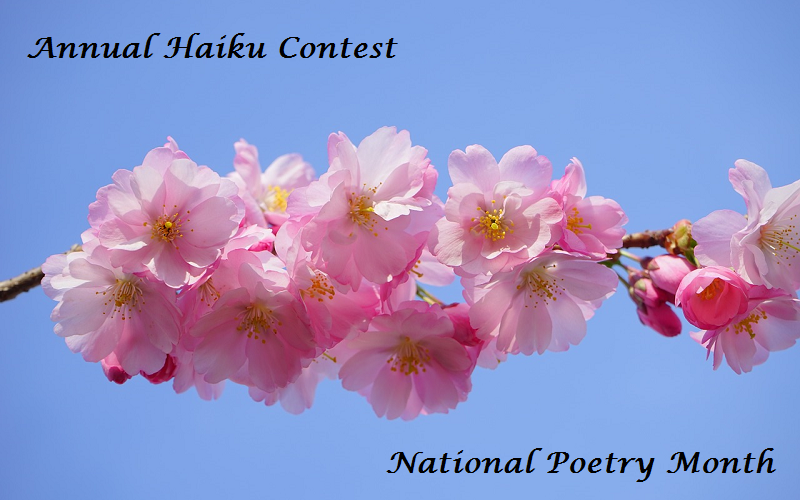 Until April 30 Ventura County Libraries will be commemorating National Poetry Month by holding the annual Haiku Poetry Contest. Participants can submit their entry online or at any library location.
Your haiku should follow the traditional format: three lines of five, seven, and five syllables each. The contest is open to all ages and topics.
We hope you will join us in celebrating poetry and the arts throughout Ventura County—and have fun doing it!
Participation in this contest is free and open to the public. For more information regarding contest rules contact your library.