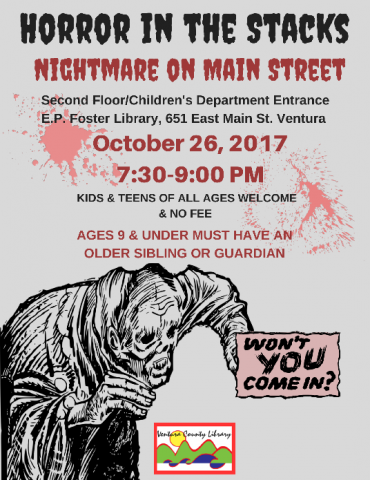 Thursday,  October 26,  7:30-9 pm
The Teen Advisory Group is creating a horrifyingly scary maze out of the second floor of the library! The TAG group and teens from different high schools are putting on this community event at E.P. Foster Library on the Second Floor.
Kids & teens of all ages welcome and no fee.
AGES 9 & UNDER MUST HAVE AN OLDER SIBLING OR GUARDIAN