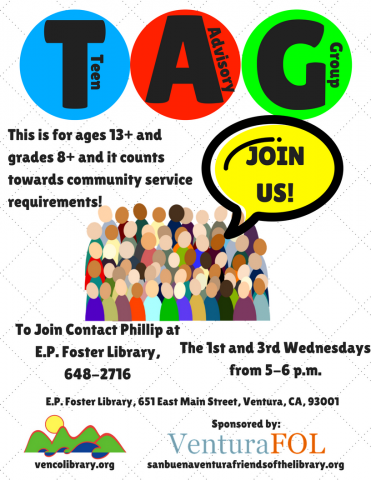 TAG (Teen Advisory Group) meets every month on the 1st and 3rd Wednesday of the month, 5  to 6 pm.
Share ideas, meet new people and have a great time shaping the library teen program.
Members duties include promoting / co-hosting teen events & participating in library activities.
Members also provide general feedback on various aspects of the teen programs: reviewing books, movies, music and other media plus suggestions for the Teen Collection.
Active members will get credit towards School Community Services Hours
TAG meetings are at E. P. Foster Library, in the Young Adult area, on the 2nd floor.