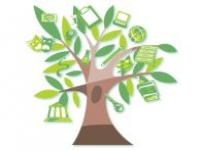 On September 14, the Library Strategic Planning Committee met again with library consultant MaryEllin Santiago. The Ventura Star reported on that meeting: http://www.vcstar.com/news/2011/sep/15/ventura-libraries-need-new-perks-but-staying-may

There is also a report of the meeting at the city manager's blog.
In August and September,  final information gathering (from the community, organizations and agencies) was completed. The Consultant's Request for Information which was used to develop four different plans for library service to be presented to the City Council and Frequently Asked Questions about the Library Strategic Planning Process are available at the city's website.
The  meeting of the Library Strategic Steering Committee  held on October 12  finalized its recommendations to the Library Advisory Commission and the City Council.