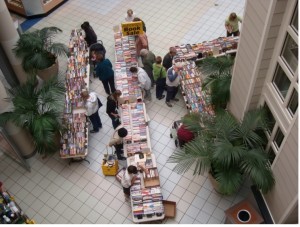 Saturday, September 10
10:00 a.m. to 3:00 p.m.
Have  you been missing bookstores at the mall?  The Friends of the Library are very fortunate to have the opportunity to bring our wonderful selection of donated books and media to the Pacific View Mall once again.   This time we will be indoors at two different locations, so it should be very convenient for you to browse our collection as you shop.  Our energetic student volunteers will  provide their essential services as usual.