City Speakers Bureau—March
Learn more about the latest city happenings, various programs, services and community efforts. Get involved and get in-the-know!
Topics will cover a range of subjects, and will be followed by a Q&A session.
Join us at the E.P. Foster Library Topping Room – the second Monday of
every month at 12 noon.
This event is free and open to the public. You are welcome to bring a bagged lunch if you like.  For more information call 648-2176.
Monday, March 11th at noon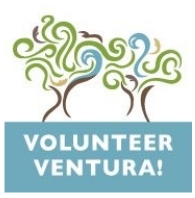 Rosie Ornelas, City of Ventura Volunteer Coordinator
will discuss various volunteer opportunities in our community. Rosie will discuss why volunteering is good for you and our city! Rosie will show you how valuable your time is and explain the process of signing up to volunteer in Ventura.
 Free and open to the public.