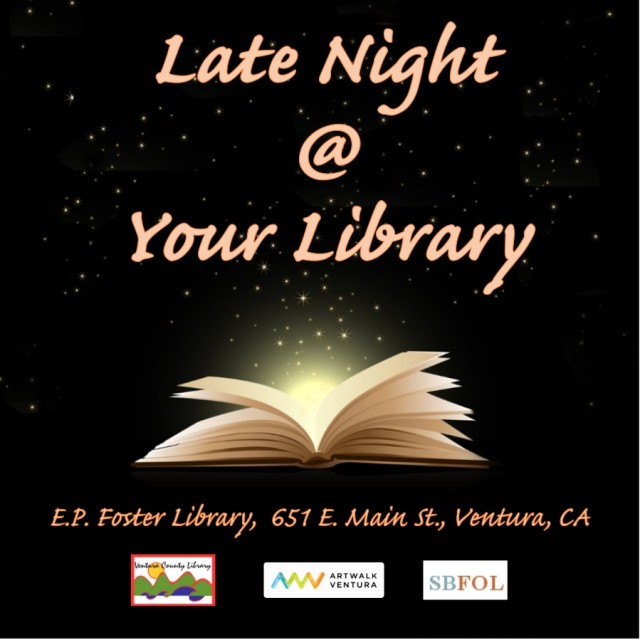 Saturday,  July 19,  2014
5:30 to 8:00 p.m.
ArtWalk returns to Ventura July 19 and 20
Visit venues throughout downtown, including  E.P. Foster Library.
ArtWalk Ventura is a free, self-guided tour of dozens of galleries, studios and pop-up venues in Ventura's Westside CulturalDistrict and Downtown. A signature event for Ventura for many years which brought in cultural tourists from all over, it is now being run by an all-volunteer group.
As part of the ArtWalk, Foster Library will be holding a special after-hours event on Saturday from 5:30 to 8 p.m.   Stop by for art, music, and food, as well as a special book sale by the Friends of the Library!