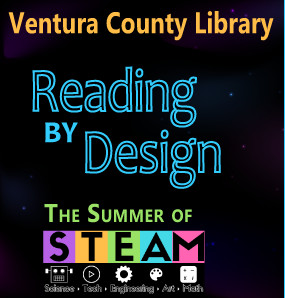 Fun and excitement await those who journey to the Ventura County Library and participate in Summer Reading 2017, Reading by Design: The Summer of STEAM. Starting June 1 through August 12, register online  for the Summer Reading Challenge and chances to win a Chromebook & STEAM Kit.
Visit the library for STEAM Maker Daze or the STEAM Playground where you can explore, discover, and connect concepts related to Science, Technology, Engineering, Art, & Math in fun and sometimes silly ways.  In addition to STEAM activities, the library offers Kick-off Shows with Luce Puppets, gaming days (plugged and unplugged), craft days, performers, and end of summer parties –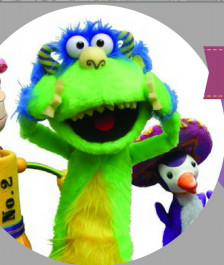 – all for FREE.
Kick-off Show:  Summer Reading Kick off show with Luce Puppets
June 1, 9:00 am  at Sheridan Way School 573 Sheridan Way,                      June 12, 10:30 am  at ATLAS Elementary School 760 Jazmin Ave.              , June 21, Shows at 11:00 am and 3:00 pm at E.P. Foster


 All across the County of Ventura, adults are reading for the win! Enter to win a host of fun prizes every time you read a book. There is no limit on the number of entries. By submitting a response you agree to have your initials displayed on our leader board inside of the library.
Enter the online contest for Adult Summer Reading 2017
here
. Good luck!